Backgground
SENS motion ApS was founded in 2014 by Kasper Lykkegaard and Morten Kjærgaard. The company develops medical sensors based on high-tech sensor technology that can be used to monitor patients' physical activity level.
Teamet
In addition to Kasper and Morten, the team today consists of two full-time employees, two part-time employees and two student assistants.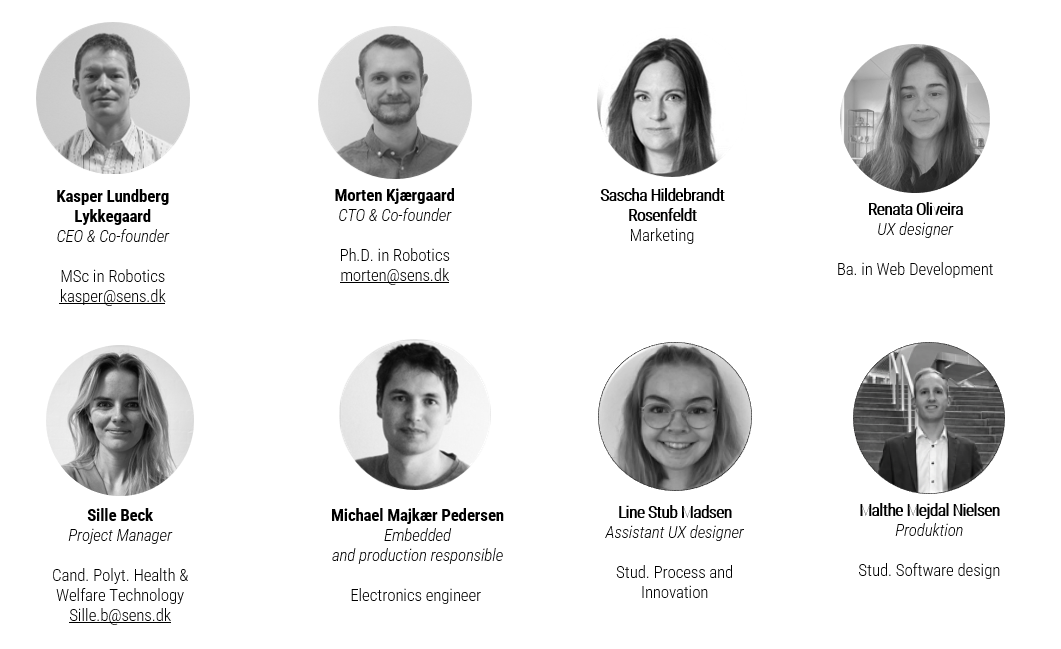 Contact SENS
Do you have questions or would you like to contact SENS? Then you have the following options:
We look forward to hearing from you.