Background
When the sensor has finished measuring, it can be switched off to save battery power. To turn off the sensor, both the web application and the SENS motion app must be accessed.
To ensure that all data has been transferred, it is recommended that the sensor is not switched off until the sensor is empty. However, the sensor will only completely switch off when all the data has been transferred. In the period from the sensor is switched off until it is actually switched off, the sensor overview will show 'Turning off'.

To turn off the sensor
1. Log on to https://app.sens.dk/r/login
2. Under the 'Sensors' tab, select 'Control mode'.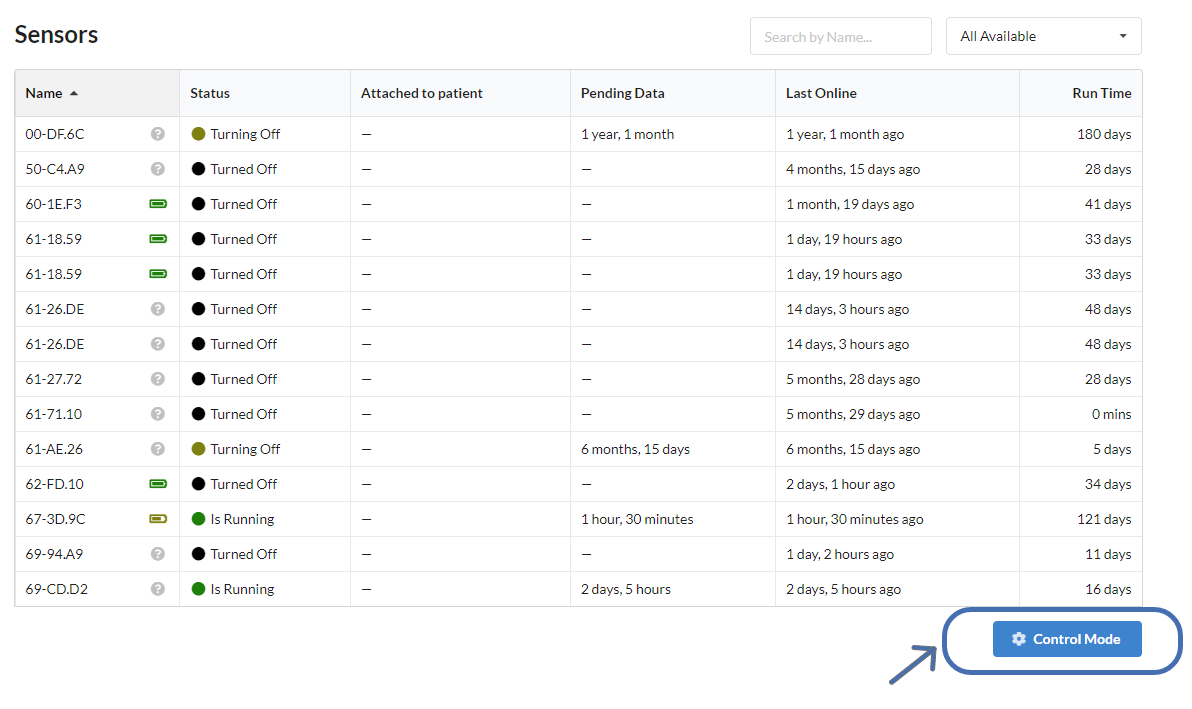 3. Select the sensor to be switched off by pressing "Put To Sleep" and then press "Submit".
4. Check if the status has changed to "Turning off" on the web page.

5. Open the SENS motion app on your mobile/tablet. The mobile/tablet should look like the picture shown until the status changes to "Turned Off" on the web page.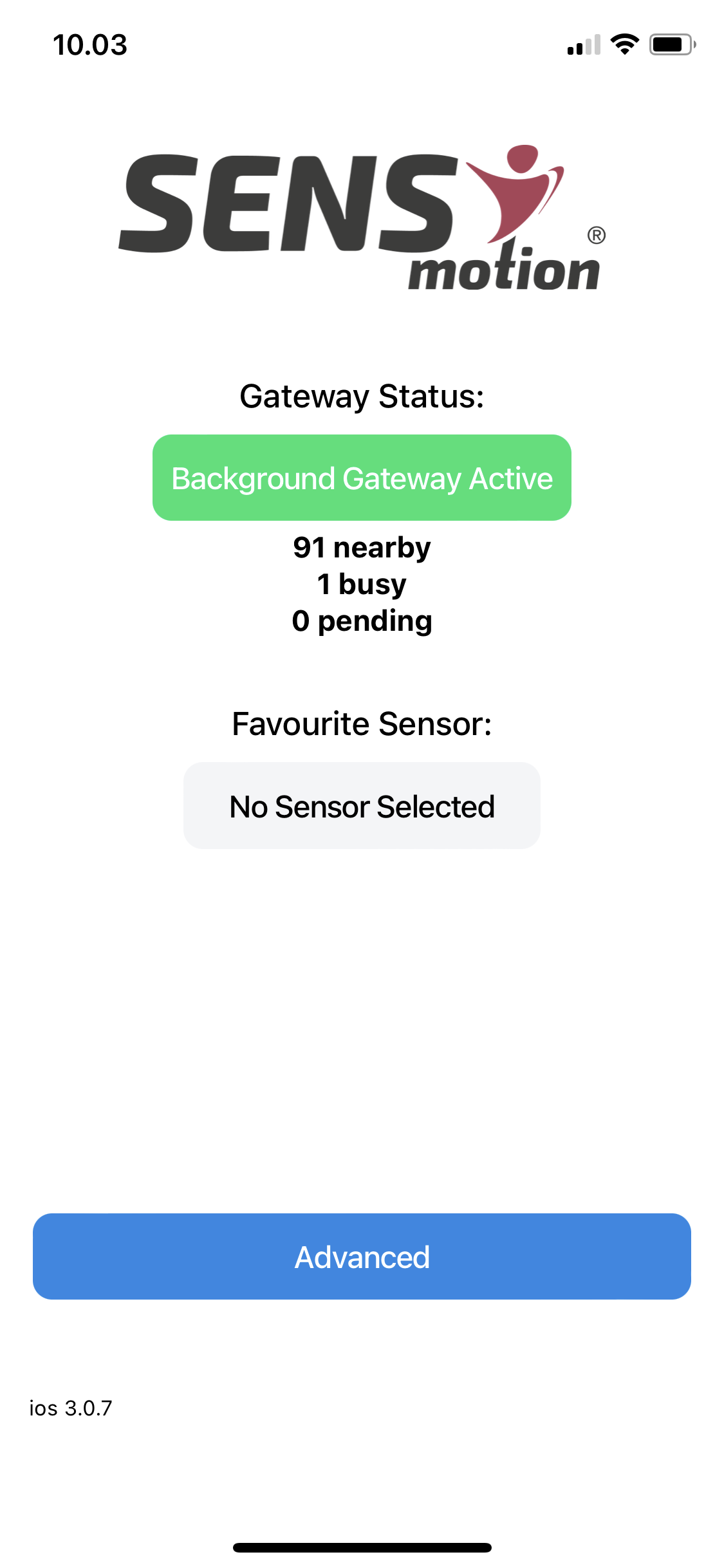 6. In the sensor overview, check if the sensor is registered as "Turned off".
Note: The sensor will not be turned off until the status is changed to "Turned Off" on the sensor overview.